View, sell, and share your season tickets on one platform.

When Gametime introduced Selling, we noticed a group of fans selling multiple of games for the same sports team. It was obvious these were season ticket holders.

Gametime selling was meant for single events. If someone wanted to sell all of their 80 individual PDF tickets, it would be extremely tedious to repeat for each event.

This project was an exploration to test out our idea.


How it works

Users who use search terms like "season tickets value" would land on our SEO pages. It would look and feel custom to their favorite team with live pricing for their season tickets.

Users can subscribe to weekly emails that would show you the value of your season tickets as prices change. These emails would be custom to their Section, Row, and seat quantity.

After subscribing, the season ticket holders will get weekly price updates for their season tickets. Each of the tickets are seamlessly linked to the Gametime app.

Tickets are automatically imported and ready to sell


Each ticket is automatically imported for them. It's up to the user to decide whether they want to use their tickets, share tickets, or sell their tickets.

Users can batch-sell, saving time by selecting multiple events at the same time.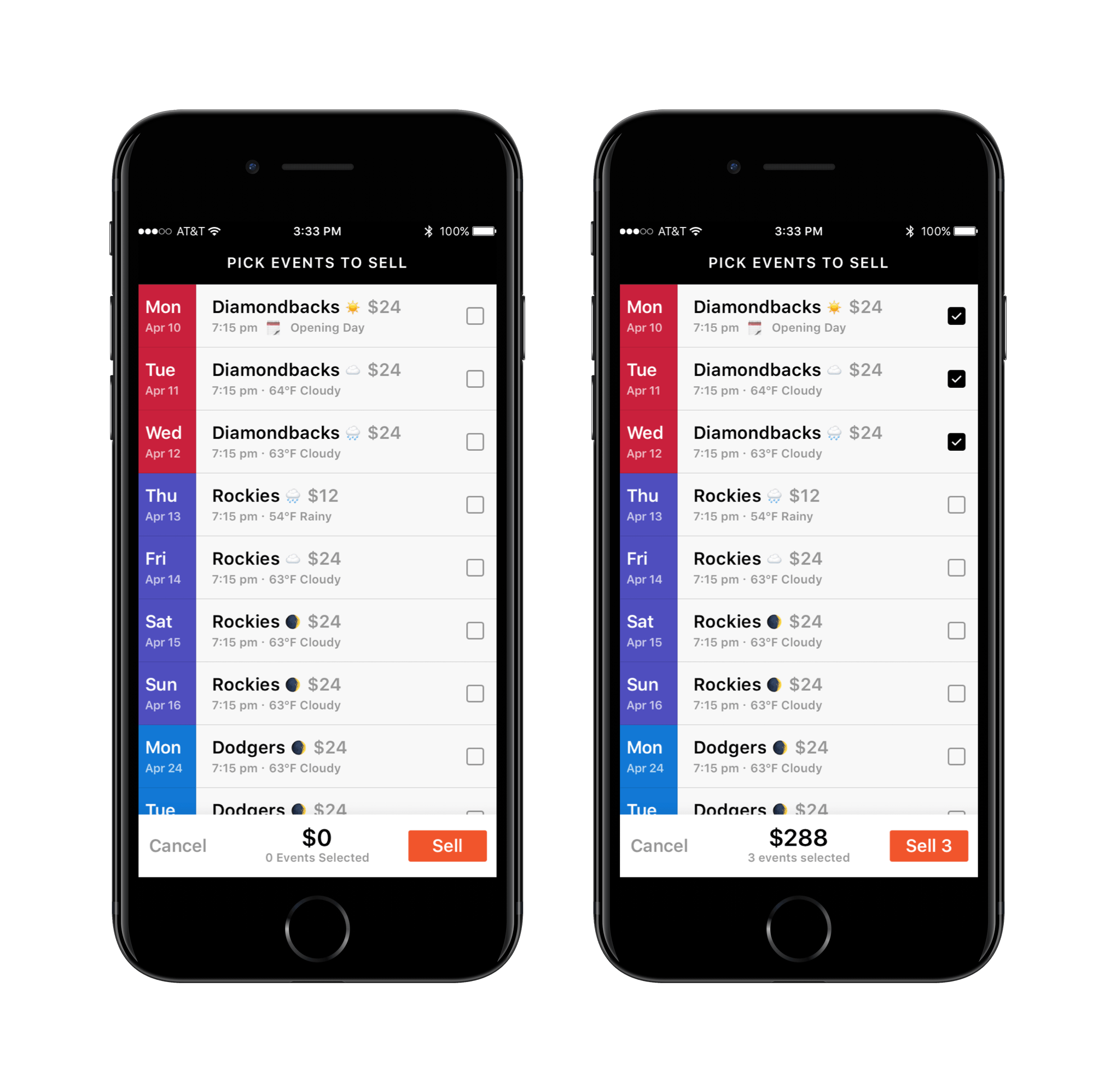 The best way to distribute season tickets

Season ticket holders can review each game and assign tickets to their friends and family. If there's shared-ownership for the same season tickets, it can be distributed on Gametime without having to email each ticket.