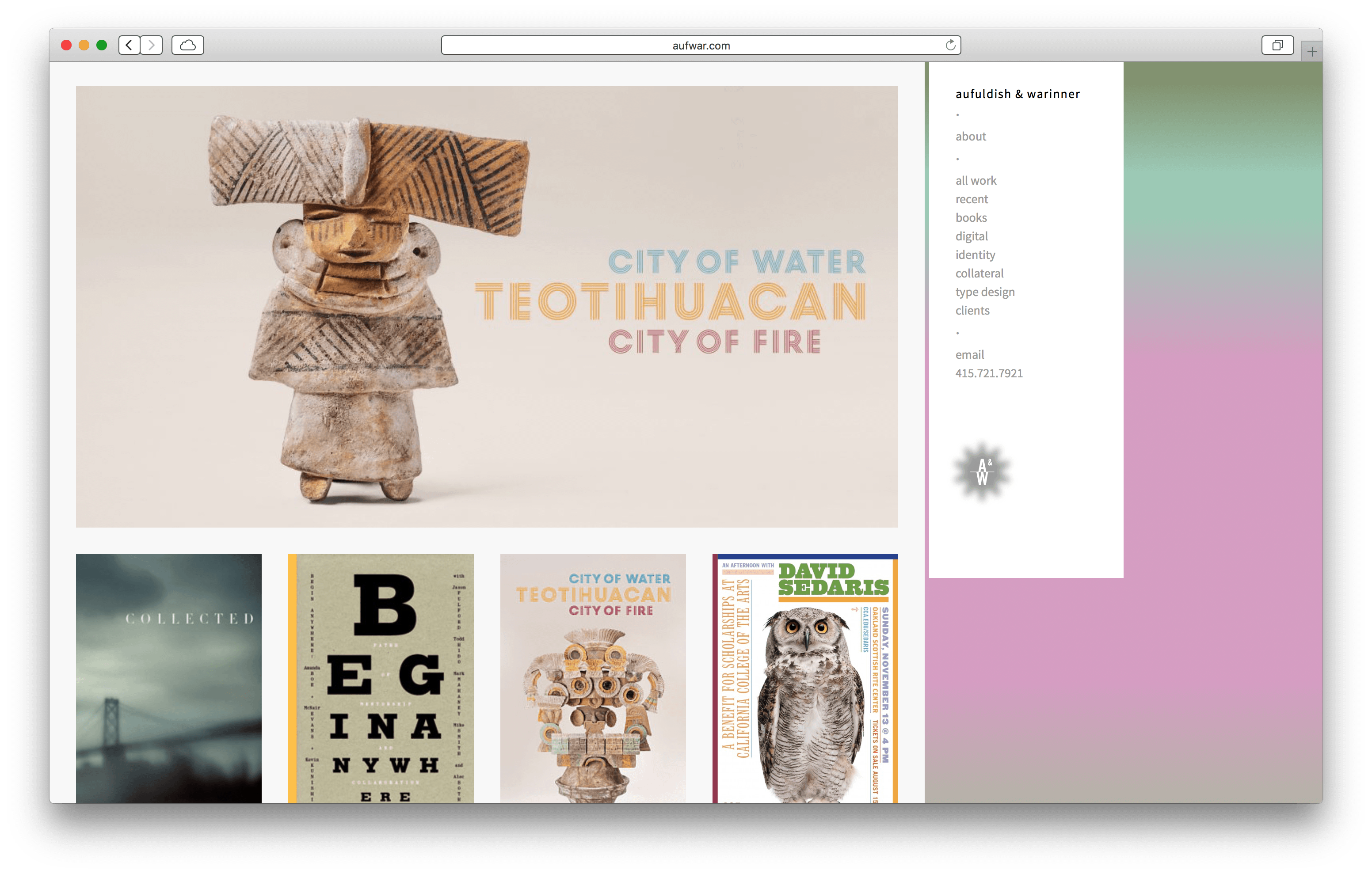 Aufuldish & Warriner
Designed in collaboration with
John Provencher
.
About the A&W:
Aufuldish & Warinner was formed in 1990 by partners Bob Aufuldish and Kathy Warinner. Our goal is to work with a wide variety of clients in a broad range of capacities, to keep our studio small and flexible, and to have a high level of direct involvement with our clients.
I teamed up with another designer, John Provencher, and we worked on researching, designing, and coding the site from scratch.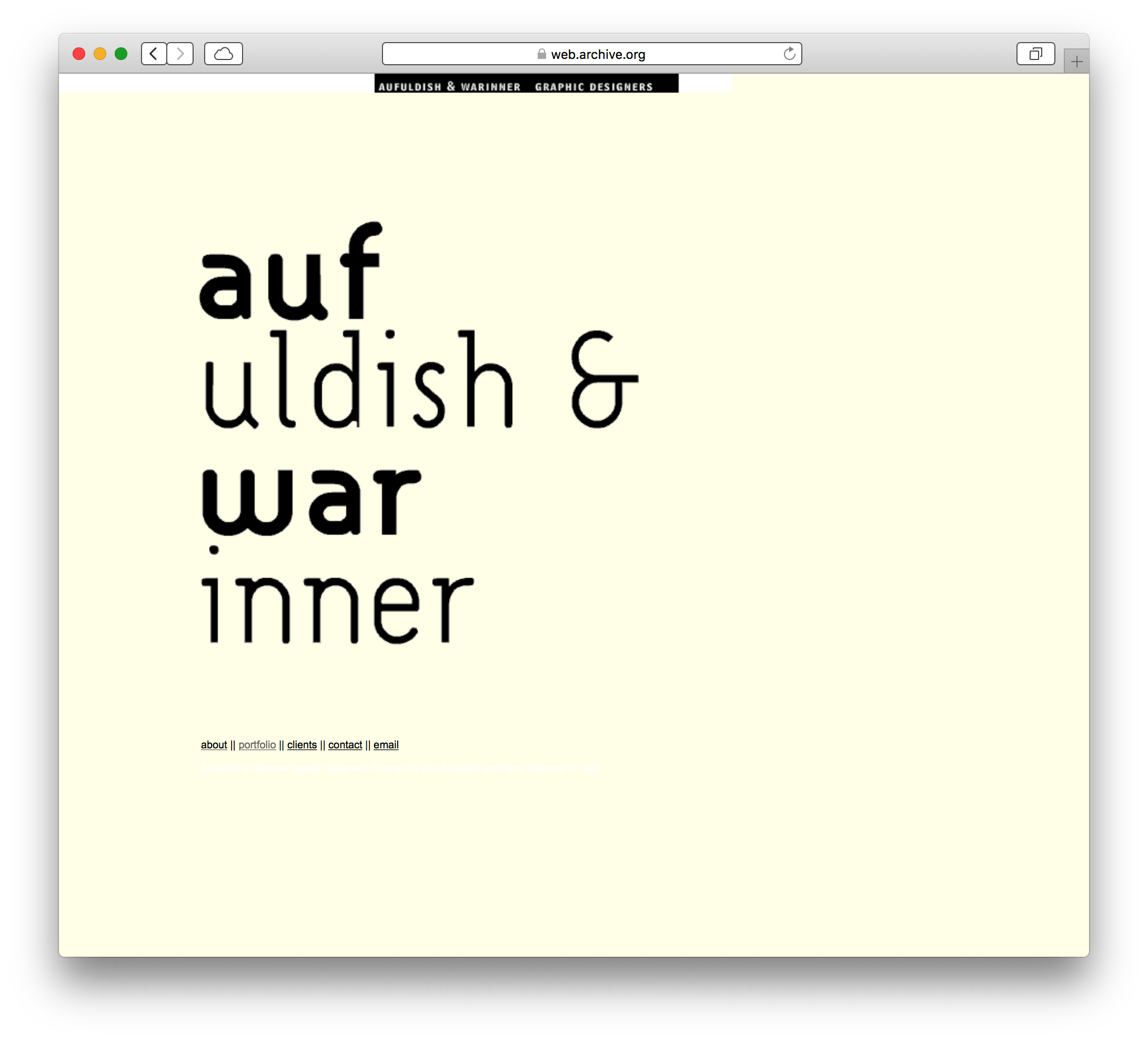 Popular in the 90's, Adobe Flash enabled Aufuldish & Warinner to build and showcase their work. Flash was unsupported in modern browsers, requiring a new website, built from the ground up.

A&W had years of work that were never presented online. This was an opportunity to create a system that covered the studio's extensive past and keep low maintainence CMS for future work.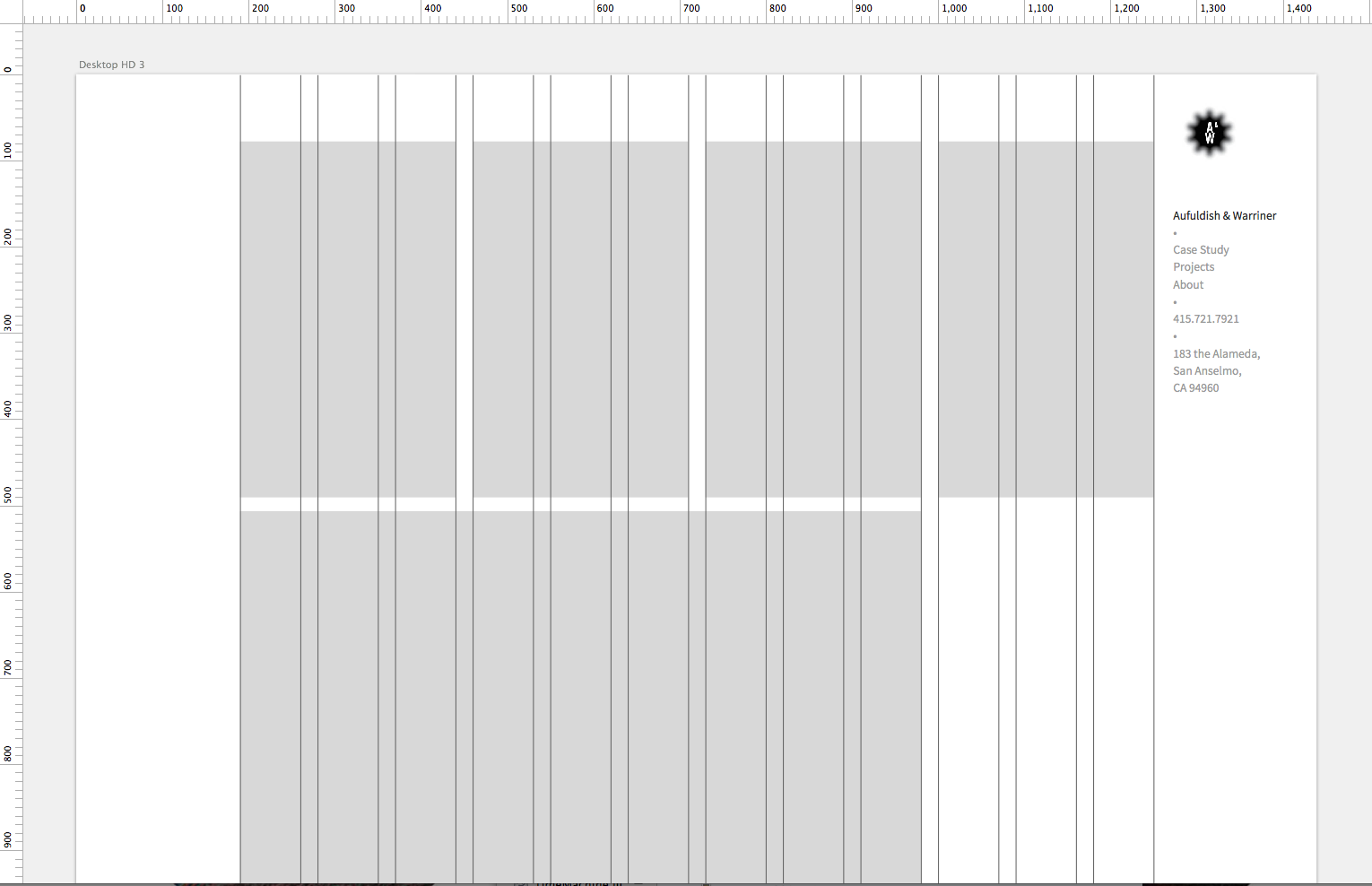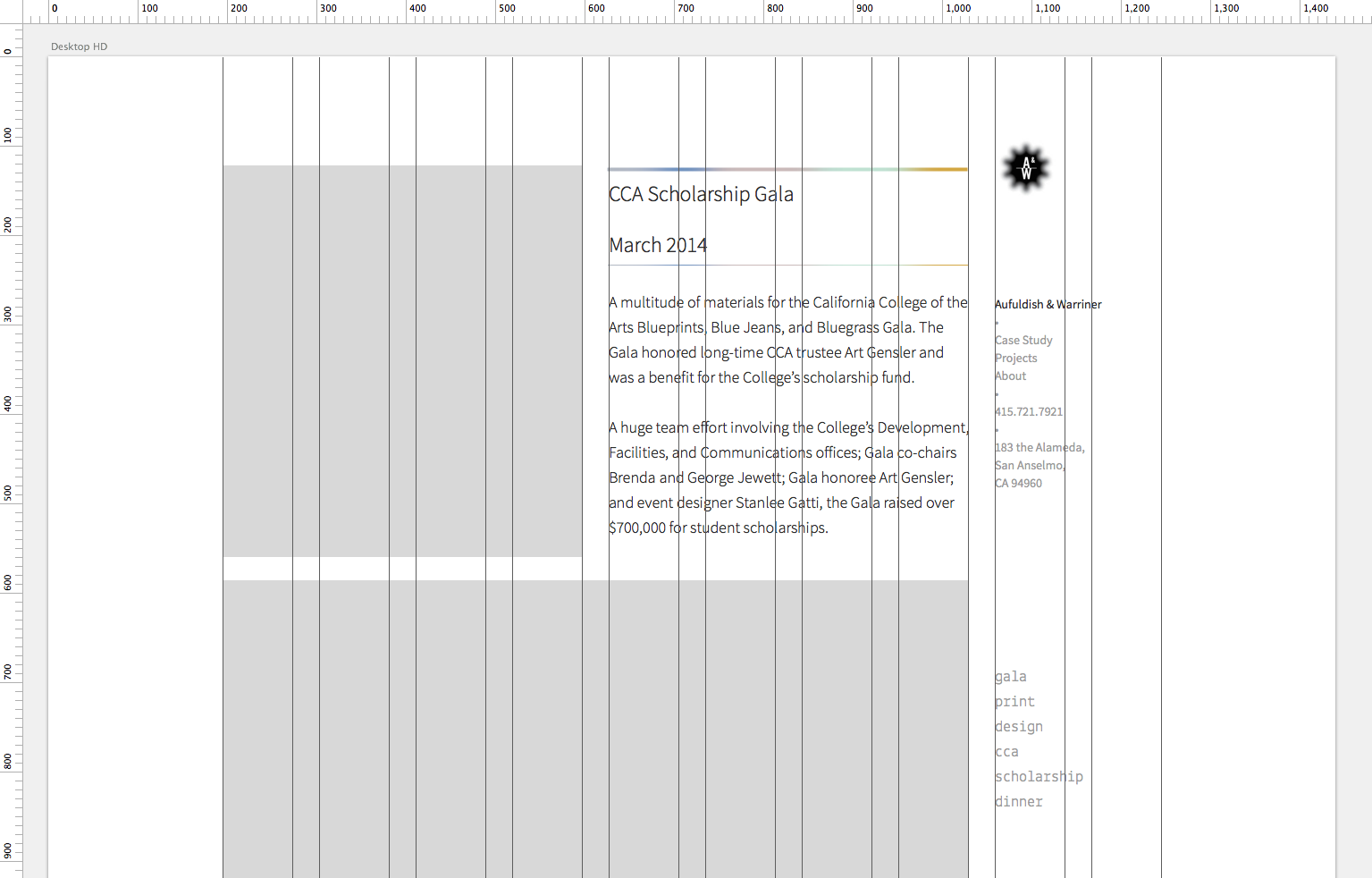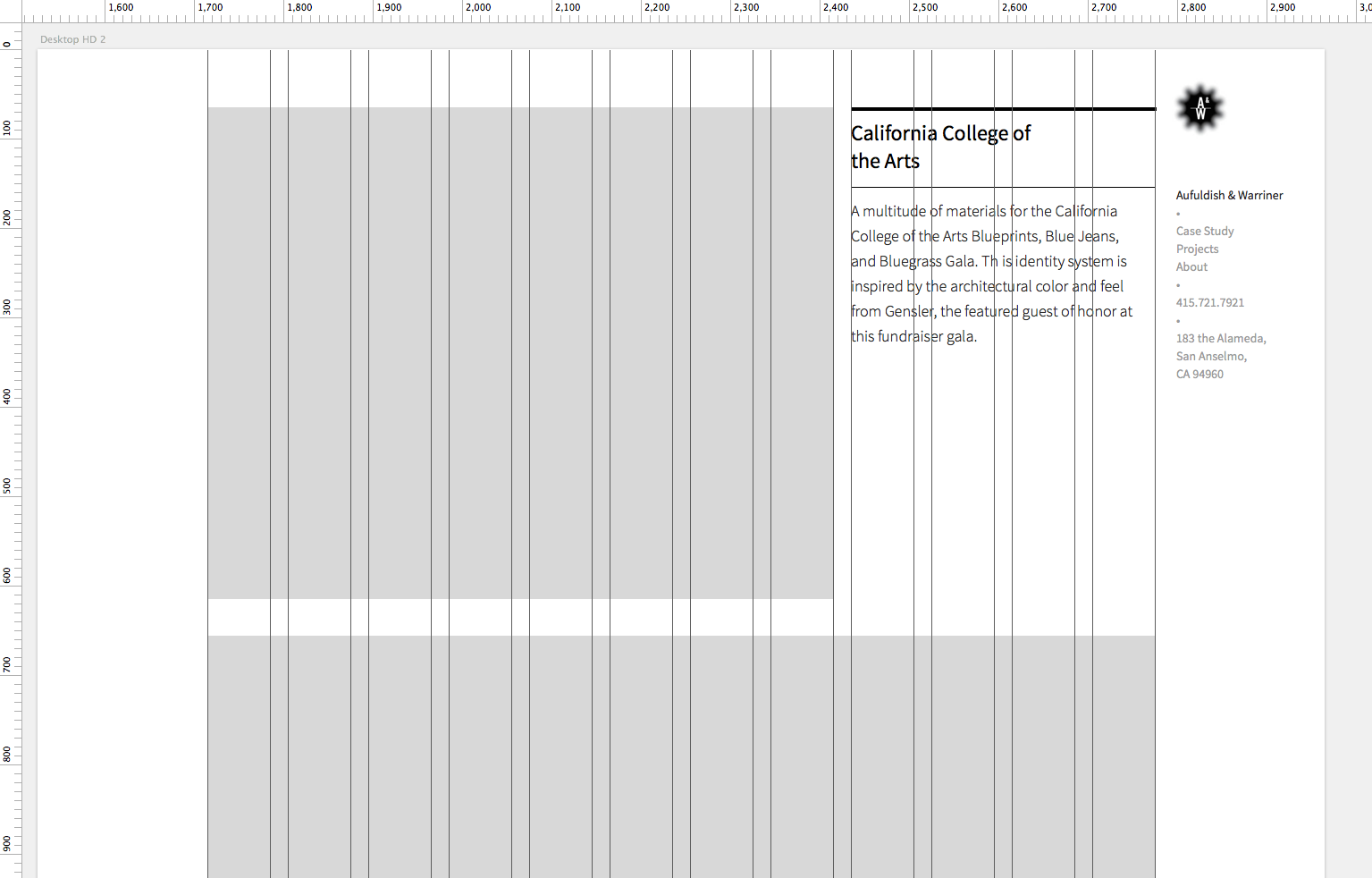 Screenshots of the grids used in the original mocks.

The studio's large collection of book designs required a layout that catered to the vertical book dimentions. Inspired by A&W's extensive use of grid systems, we chose a 4-column grid with a side bar for navigation.
Project Pages

The project pages feature the book cover on the left column, while project information is formatted in the right column.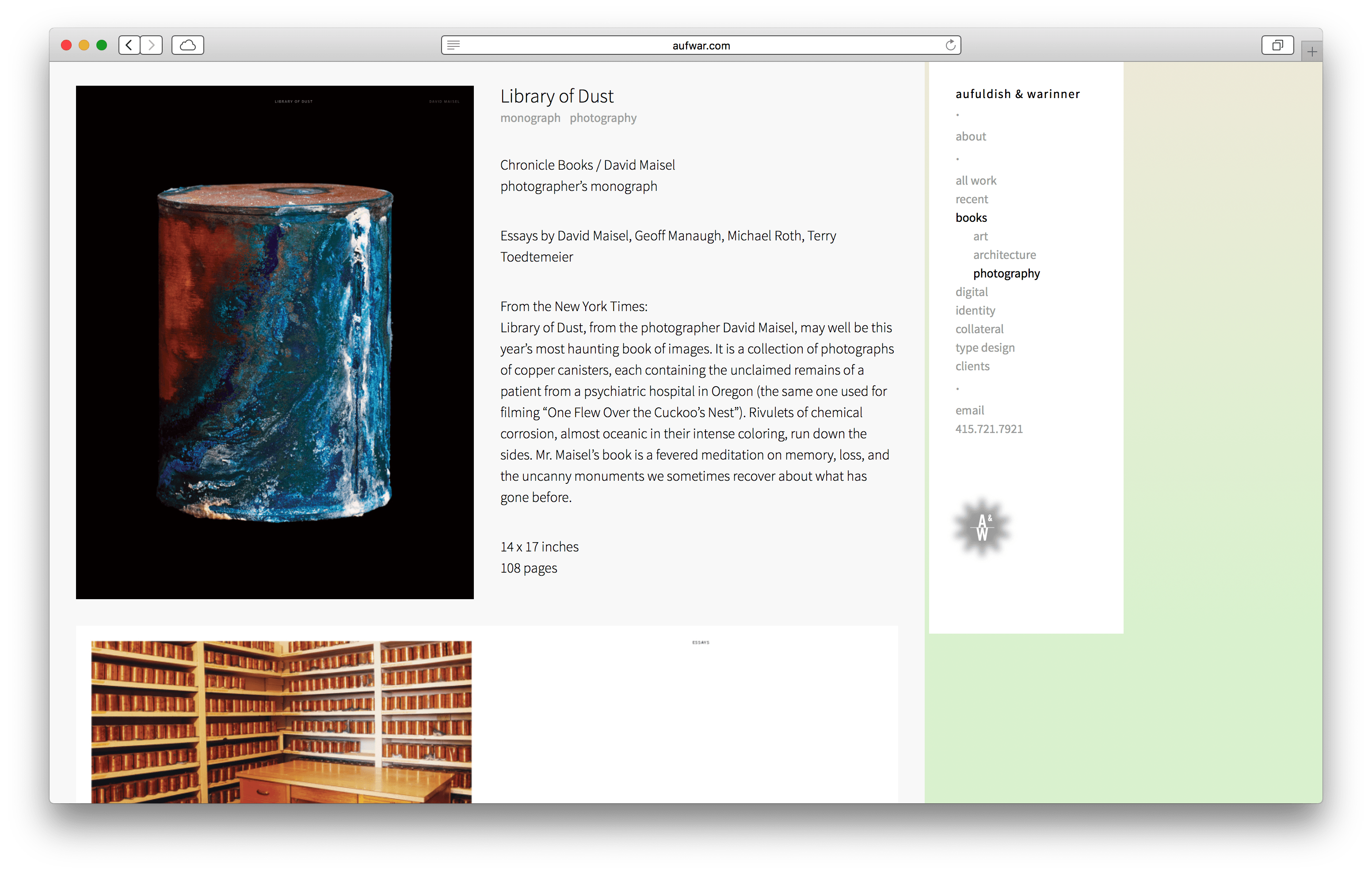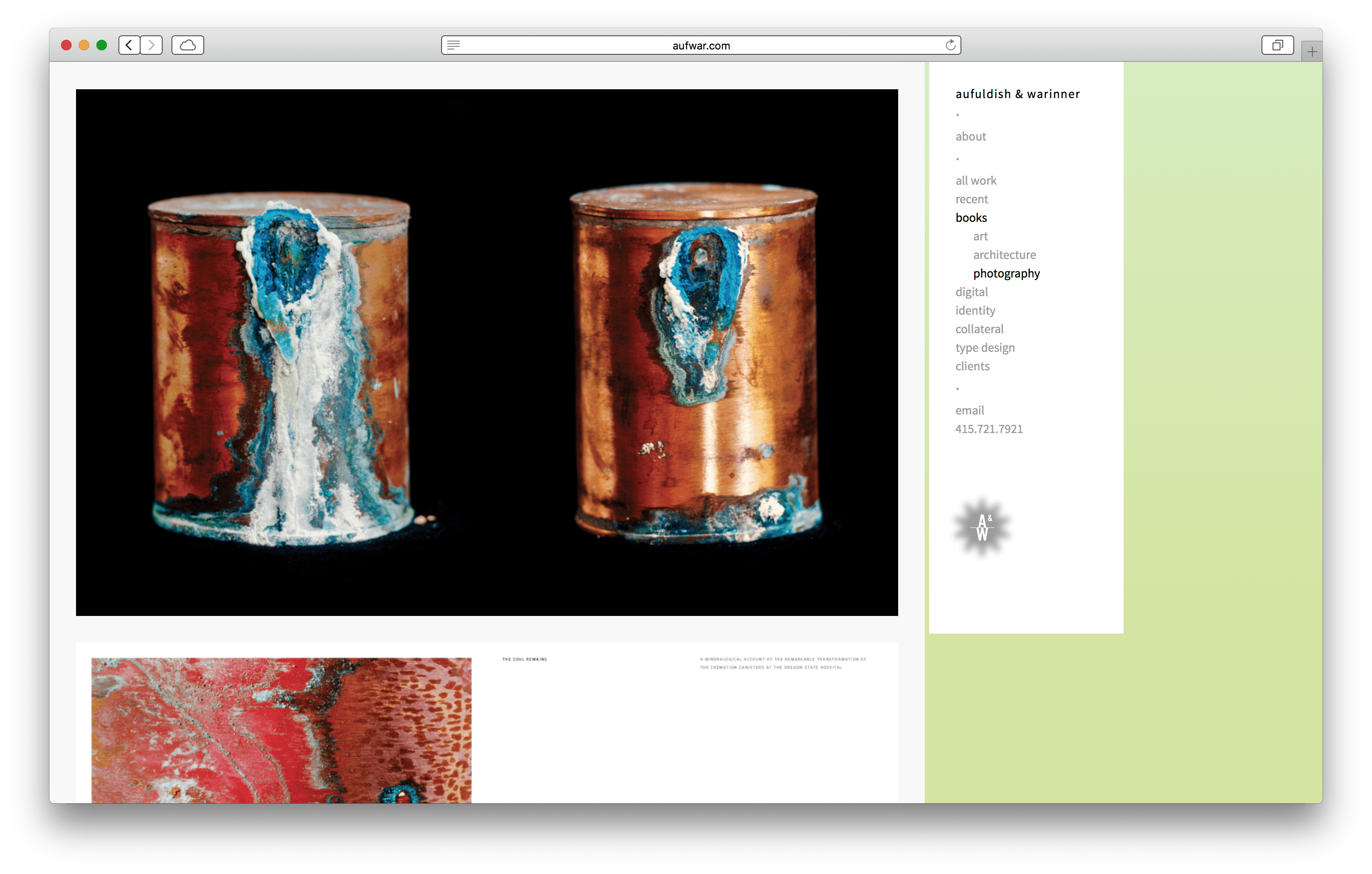 Portfolio Thumbnails

All the projects are tagged, and can be displayed as a nested category in the navigation.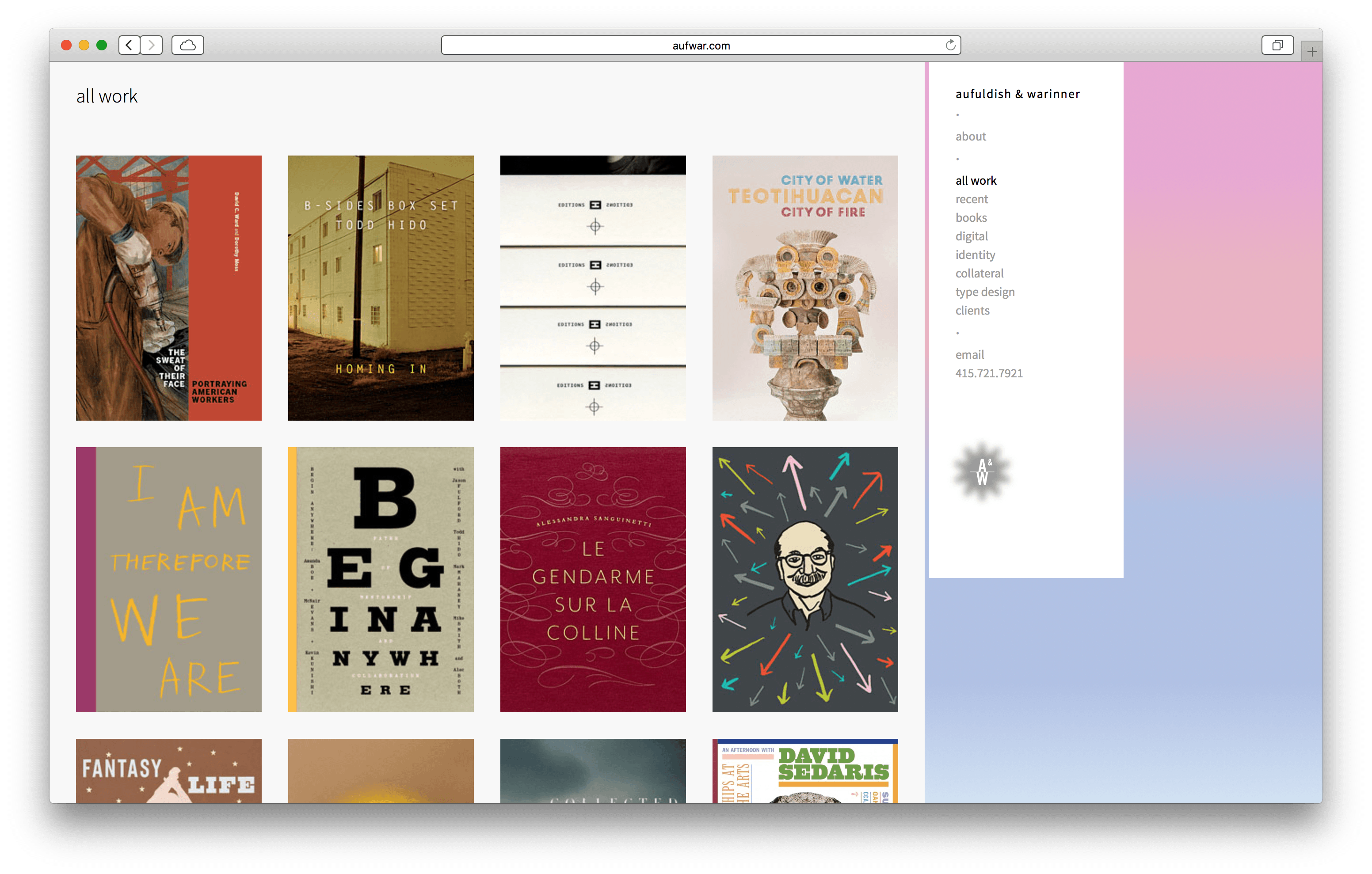 Responsive Design

We wanted the design to fit on any desktop browser. That said, A&W specifically requested not to create a mobile phone version. Clients like SFMOMA an the de Young Museum regularly commission A&W for printed art books.